Hill Meat Company WEB
Catherine K. Boshaw
Chelan County Commissioners WEB
Washington's Playground WEB
Valley Tractor and Rentals WEB
Michael & JoAnn Walker
LifeLine Ambulance, Inc. WEB
Diane McKenzie (In Memory of Roy Wakeman)
Steven Richards
Nicolette Roberge
Cashmere Chamber of Commerce WEB
Jerry Samples & Joyce Garrett
Cindy & Ted Jackson
Greg White
YourCause Corporate Employee Giving Program
Jim & Jan Delfel
37 Cellars WEB
Richard Starr
Lynn & Colleen Giroir
David & Robin Judd
Martin's Market Place WEB
Bob Greene (In Memory of Dian Newell)
Jacquein Naue
Malcolm & Carolyn Edwards
Dave Mallick & Marie Vecchio (In Memory of Dian Newell)
Dan & Chris Long
Dick Parkhill
IN-KIND DONATIONS & SPECIAL THANKS:
Karen Welch & Staff - Chelan County Expo Center
MV Webworks & Graphics
Kalionzes/McWhirter- Stage Design & Construction
Blue Star Growers WEB
Icicle Creek Center for the Arts WEB
Chalk Chic Mama WEB
City of Cashmere WEB
KSER FM Radio WEB; KBCS FM Radio WEB
Cherry Creek Radio WEB; KKRV FM Radio WEB
KCSYFM Radio WEB; KPBX FM Radio WEB
Northwest Public Radio WEB
NCWLIFE Channel WEB
NCW Media, Inc. WEB
Wenatchee World WEB
Tumwater Drilling
Pennington Construction
The Wenatchee River Bluegrass Festival Directors:
Marie Vecchio, Chuck Egner,
Bill Dobbins, Cindy Jackson, Peter Singleton,
Bruce McWhirter, Ben Dunham,
Will McSeveney, Jake Monroe
Friends of the WRBF:
Candace Egner, Heidi Samples Monroe,
Frank & Harriett Dechaine,
Dave Mallick, Liz Dunham, Linda Dobbins,
Cliff & Joan Sittman, Judy Donovan,
Bob & Laurie McSeveney, Tom Caudill,
Koreen Fields,Ted & Terry Jackson,
Fields & Lampinen Parking Services
The Eastern Division of Greene, Hodge, Mallahan, Stone, and Naue
Oldenburg & Oldenburg of the Northern Territories
And last but not least
Our Fantastic Volunteers
.....................
Also let us not forget about the good folks who have also
supported our concert series throughout the year at the
Sure to Rise Bakery - Cashmere
IGA Martin's Market - Cashmere
Lariat Coffee Roasters -Winthrop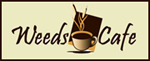 THANK YOU ALL!!